1/4 SCALE PA-18 SUPER CUB PNP
Giant Scale sportski avion velikih razmera, raspon krila 2690mm, dužina trupa 1730 mm, površina krila 105 dm2, letna težina aviona ispod 10 Kg, kao pogon je predvidjen benzinski motor EVOE33EI, jedan cilindar od min. 33cc sa EI, Radio sistemom od minimum 7 kanala...
Kod nas u Klub je stigao u PNP (Plug&Play verziji), sa fabrički instaliranim servoima i motorom Evolution 33cc Gas, bio je predvidjen za vuču jedrilica (traktor), te smo mu odmah zamenili motor sa jačim motorom iste proizvodnje Evolution 50cc, auspuhom MVVS sa dve komore tuned pipe, sa kojim ovaj motor postiže najveću snagu. Za vezu tuned pipe i header, smo spremili teflonsku elastičnu spojnicu i 2 kom čelične clamps.  
Lično preuzimanje kod nas u RC Klubu jer je izložen kao model, ne može se vratiti u kutiju i slati poštom.
Avion može biti kupljen i u ARF verziji (samo avion, bez opreme, motora, servoa i ostalih ugradjenih delova) / 700 EUR
http://www.mvvs.cz/prislusenstvi_e.html
Dodali smo i original nosač motora MVVS za ovaj tip motora, sa antivibracionim rešenjem, kako bi smo ga najbolje moguće pričvrstili na FireWall aviona...
http://www.mvvs.cz/prislusenstvi_ostatni_e.html
Motor smo perfektno pričvrstili na predvidjeno mesto, ali i dan danas ausph tuned pipe još nije postavljan, jer je kasnije stigao, to je posao od 30 min.
Uz ovaj motor stiže i odgovarajući Carbon prop i Spinner, poznatog brenda Mejzlik ...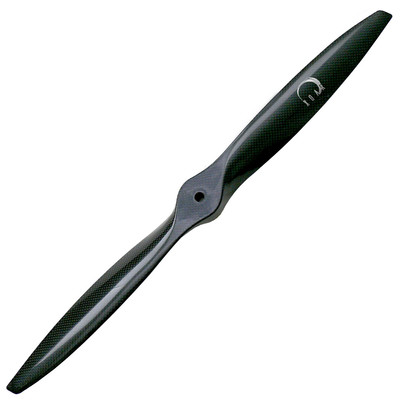 Na avionu je izvučena instalacija na repu, krilima i prednja rasveta, ali nije definitivno pričvršćena, posao od nekih 30 min.
Ali od celog projekta sa ovim avionom smo odustali, jer su nabavljenje jedrilice sa svojim pogonom, te nema potrebe za penjanje istih pomoću traktor aviona, 
iz navedenog razloga smo avion stavili na dalju prodaju, trenutno se nalazi sa krilima izložen kod nas u klubskom prostoru, samo sastavljen trup i krila..
Avion nikad nije poleteo, potpuno je nov, NE korisšćen, Motor nikad nije upaljen, potpuno je sve novo i jako kvalitetna i skupa oprema je na njemu...
Moguće je samo lično preuzimanje kod nas u RC Klubu u Maloj Ivanči, uz prethodni kompletan pregled kompletnog aviona i opreme koja ide uz njega...
KEY FEATURES
Includes an Evolution® 50GX gas engine with muffler (tuned pipe with accesories)
Spektrum™ digital aircraft servos installed
Top quality balsa/light plywood construction
Genuine Hangar 9® UltraCote® film covering
Functional flaps
Folding wing struts for easy transport
Full-body pilot figure
Functional cockpit door
Realistic Super Cub wheels
Functional, bungee-type suspension on main gear
Scale, painted aluminum spinner
Painted fiberglass cowl with molded panel lines
Realistic instrument panel
All hardware included
Float ready (Hangar 9 ¼-scale Cub float kit-

sold separately

)
OVERVIEW
Back country airstrips, remote mountain lakes, alpine glider ports - wherever adventure requires wings, chances are the Piper Super Cub is there. Since 1949 its rugged construction, impressive payload and marvelous short-field performance have made it a mainstay for bush pilots. Even now, over half a century later, it remains the plane of choice for many who follow the road less traveled. 

This beautiful, ¼-scale Plug-N-Play® version of the Super Cub has been expertly modeled in stunning detail. Almost every line and curve mirrors the real thing, right down to the shape of the fillet where the fuselage meets the vertical stab. Every control surface, including the flaps, features a metal-gear Spektrum™ digital servo so that setup is easy. The included Evolution® 33GX gas engine is ready to bolt into place with the provided in-cowl exhaust so you get reliability that offers power to spare. 

All you need to provide are the batteries, receiver and transmitter to enjoy great flight performance. Like the full-scale version, this model has functional flaps that give it amazing short-field takeoff and landing abilities. It also possesses the same easy-going flight characteristics, but will eagerly perform sport aerobatics, even when using the optional Hangar 9 floats. 

The ¼-Scale PA-18 Super Cub PNP is part of the complete line of top-quality Hangar 9® aircraft and accessories. All are engineered and crafted to exacting standards and feature the finest components and materials. Plus, every Hangar 9 product comes with the after-sale service and technical support you need to succeed. 

FOLDING WING STRUTS 
The accurately modeled wing struts fold up against the wing when disconnected for easy transport. Quick-connect strut pins are used so that no tools are needed for field assembly. 

SCALE LANDING GEAR WITH WORKING SUSPENSION 
This working recreation of the o-ring bungee landing gear used on the full-scale Super Cub will soak up bumps during ground operations just like the real thing. 

FUNCTIONAL FLAPS 
The functional flaps allow you to enjoy the same short-field takeoff and landing performance that full-scale Super Cub pilots do. 

PAINTED FIBERGLASS COWL AND ALUMINUM SPINNER 
Both the incredibly detailed cowl and scale-looking aluminum spinner come painted like you see here. 

WORKING, SPLIT-FOLD COCKPIT DOOR 
The magnetically secured cockpit door can be left open during flight, just like on the full-scale version. Through the lower cockpit door, the factory installed radio and ignition switches can be easily reached. 

BUILT-IN MOUNTS FOR OPTIONAL FLOAT KIT 
Hard points for mounting the Hangar 9 ¼-scale Cub float kit (sold separately) are already built into the fuselage. 

OPTIONAL FULL-DEPTH COCKPIT 
Your Super Cub will really stand out on the ramp when you add the optional full-depth cockpit (sold separately). 

OPTIONAL LED LIGHTS (Ready to instal)
The model's wing and fuselage have been designed to make it easy to route the wiring for LED lights (included). Clear light covers are also included.