Spektrum DXe DSMX (6Ch. Tx + Rx AR610 + USB Simm. letenja) ! Nova NE kompjuterizovani Predajnik (stiže sa Rx AR610), visoke rezolucije 2048, Frame rate 11/22mS, za modele Helikoptera, Jedrilica i aviona sa FULL RANGE dometom, može se reprogramirati da bude u MODU 1/2/3/4, itd....
Sva programiranja možete raditi preko USB Kabla na Vašem računaru, opciono (posebno se kupuje) SPMA3065, ili preko skinute aplikacije sa neta na Vašem Smart telefonu uz kabl opciono SPMA3081 (Ovaj programer mozete ujedno koristiti i za programiranje-reprogramiranje Vasih AS3X Prijemnika, recimo AR636-635, (pomocu SMART telefona OPCIONO (posebno se kupuje) kabl SPMA308.
Ovaj predajnik je novi i savremeniji i zamenjuje postojeće DX4e i DX5e Predajnike, koji se više ne proizvode.
Kako nema sopstvenu Memoriju, predvidjen je za lako i brzo reprogramiranje putem Vašeg računara ili Smart mobilnog telefona, uz odgovarajući adapter opciono SPMA3081. Jednom sačuvan model u Spektrum aplikaciji za ovaj predajnik, se cuva na Memo telefona ili računara i lako se prebacuje, ponovo na predajnik. Sačuvanih modela  možete imati koliko želite.
Predvidjen je za modele aviona i helikoptera u okviru Bind&Fly ponude HorizonHobby, kao i sve ostale modele aviona, helikoptera i multirotora koji imaju SAFE ili AS3X Prijemnike/tehnologiju.
DXe Transmitter System with AR610 Receiver 
(SPM1000)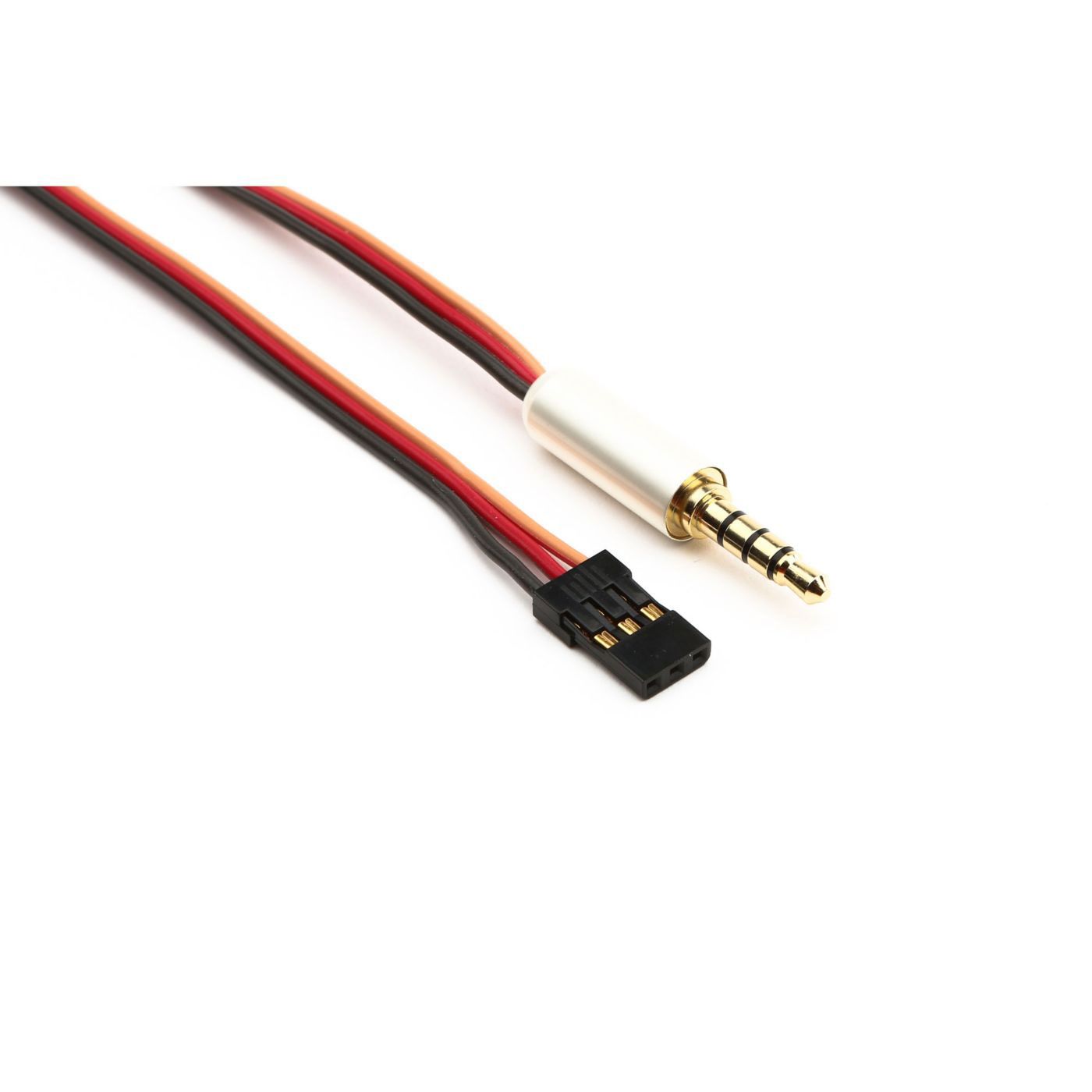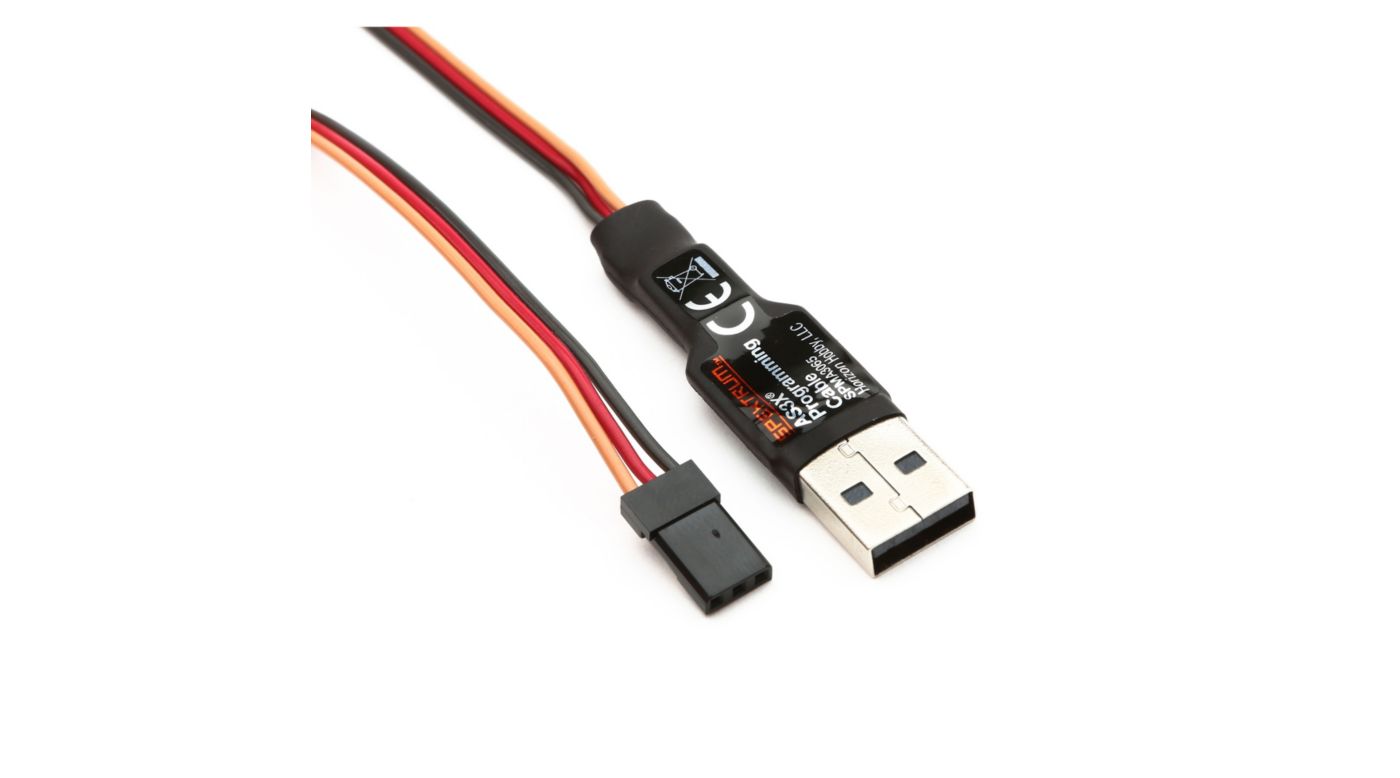 OPCIONO 

Point and Click Programming
If you've ever managed a music library on your PC or smart phone, you can program the DXe. All you need is the free Spektrum programming app or software and a Spektrum programming cable (sold separately). Using this interface you can create and save basic model setups with different settings for:
Servo Reversing
Stick Configuration: Modes 1-4
Wing Type: Normal or Delta/Elevon
Expo: On or Off
For advanced programming features such as stick configuration, wing type selection, expo on/off function, model setup import and many more, the Spektrum programming cable (SPMA3081-Mobile, SPMA3065- PC) is required. Basic programming features such as servo reversing and trim adjust can be used without the programming cable.
Once saved to your PC or mobile device, you can upload the setup for a specific model to the DXe with a simple point and click.
You can also use the interface to upload pre-programmed setups for Bind-N-Fly® aircraft.
Save and Transfer Model Setups
Select Transmitter Mode and Battery Type
Enable Trainer Function
Choose Normal or Elevon Wing Types
More than Meets the Eye
While the DXe looks and functions like a basic 6-channel transmitter out of the box, it gives pilots the control functions they need to fly a wide variety of Bind-N-Fly aircraft using pre-programmed setups. Functions include:
Throttle, Aileron, Elevator and Rudder Channels
3-Position Flap Switch
2-Position Auxiliary Function Switch
3-Position Flight Mode Switch for AS3X/SAFE-Equipped Aircraft
Bind/Panic/Return Home Button for SAFE-Equipped Aircraft
Type:Non-computer         Channels:6, 9            Modulation:DSMX           Band:2.4GHz             Frame Rate:11/22 Ms     Resolution:2048    Receiver:AR610           Model Type:Helicopter, Sailplane, Airplane          Modes:1, 2, 3, 4         Transmitter (Tx)          Battery Type:4 AA Alkaline         Range:FullRate       Positions:2 POS         Flight Modes:3Proportional       Inputs:4                Telemetry:No                             SD Card/Airware Capable:No