Plastična ploča za konekciju elektronike bez lemljenja
SKU: 350.2
The price includes the tax Nije u sistemu PDV 0%, Isporuka AKS Kurir Servis (Serbia Only), plaćanje pouzećem !
Plastična ploča za konekciju elektronike bez lemljenja
This 3.25" x 1.75" solderless breadboard has two bus lines spanning the length of the board and 23 rows of pins, enough for up to three 14-pin DIP ICs, or two 16-pin DIP ICs. Although it is difficult to see in the pictures, the rows and columns are conveniently labeled. The board features an adhesive backing and four mounting holes, and tabs allow multiple units to be connected for larger projects.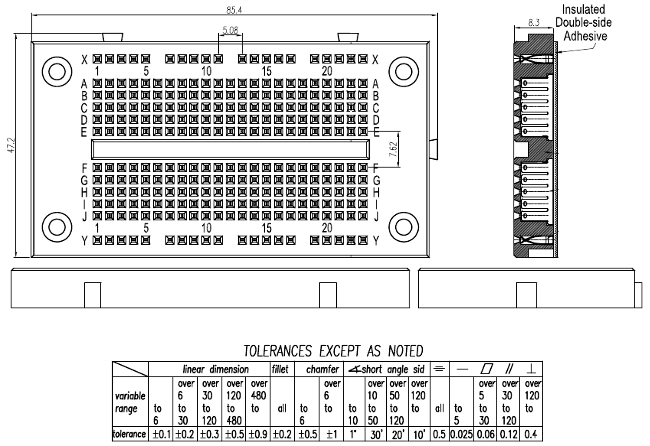 +381 (0)69 1029252 - Phone orders
(7 dana u nedelji) 12:00 - 20:00 INFO